Benefits of Eucalyptus Honey
Eucalyptus honey is that which is produced by honey bees when they are liberated from eucalyptus flowers. Eucalyptus honey possesses dark brownish-orange or dark amber with green flecks. It has a relatively strong taste along with a thick texture. This is very aromatic, intense, and pleasant.
Properties
Eucalyptus has a definite feeling about its aroma which relaxing, refreshing, or stimulating. There can be no doubt, though, that eucalyptus honey's bold taste adds a unique flavor to foods when used for cooking or served directly from the jar and is particularly useful honey when it comes to health benefits.
Nutritional and Health Benefits
Raw eucalyptus honey contains much more vitamin C and vitamin B9 than other mono-floral honey; that's its primary nutritional benefit since it's quite low in essential vitamins and minerals. A single tablespoon contains 17 grams of carbohydrates from sugar and 60 calories, making it food that should be eaten in moderation and not for its nutritional benefits.
Eucalyptus honey is often used with great effectiveness to treat coughs and colds as well as upper respiratory infections; some studies have shown it to be more effective than cough syrups for sore throats, the menthol-like properties of eucalyptus make it an excellent decongestant.
It has strong expectorant power to clear mucus. Some believe that eucalyptus honey may eventually be proven as a first-line treatment for different respiratory diseases.
As with many kinds of honey, eucalyptus honey produces good results when applied topically for treating and healing wounds, including cuts and burns, thanks to its antiseptic and antibacterial action.
It has also been shown to act as a vasodilator and is helpful in treating heart diseases. Besides this, it can help ease diarrhea.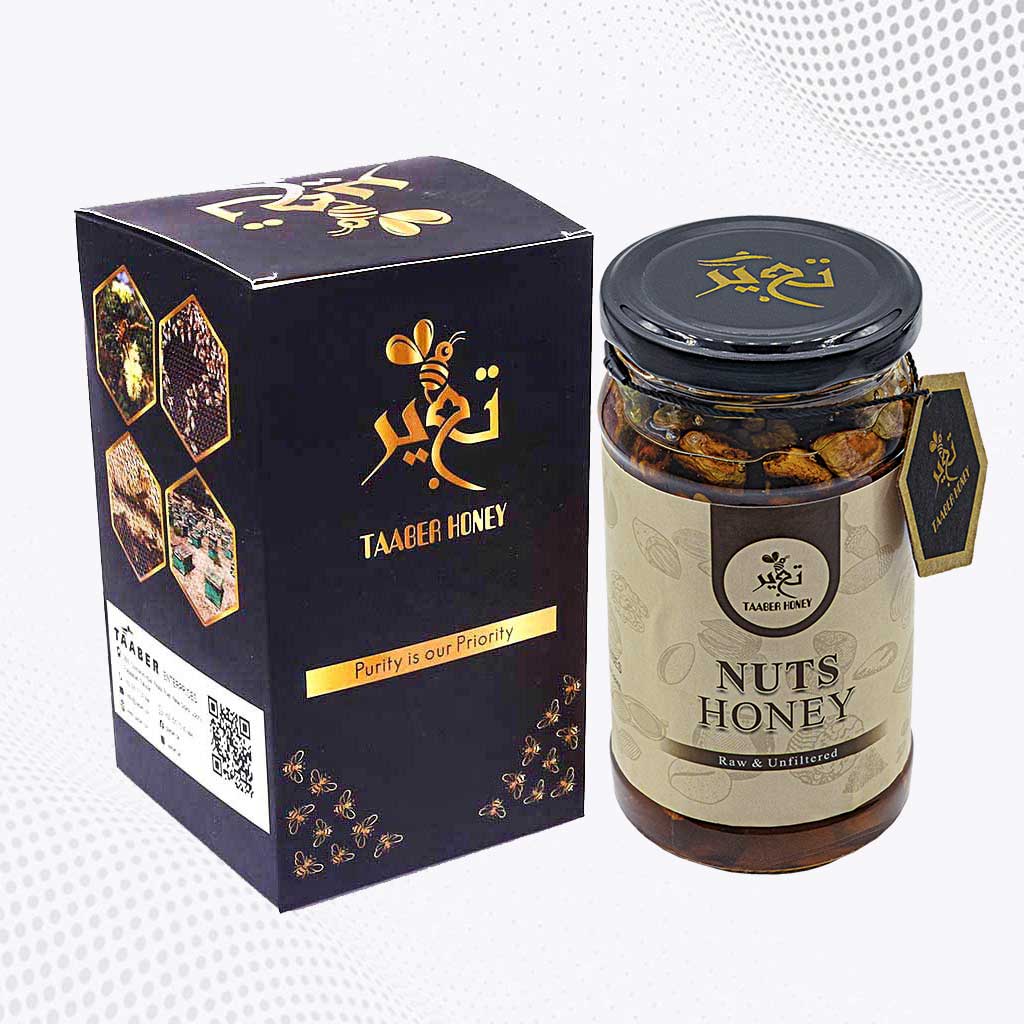 Nuts Honey
Regular price
Rs.1,850.00
Regular price
Sale price
Rs.1,850.00
Unit price
per
Sale
Sold out
Share
View full details